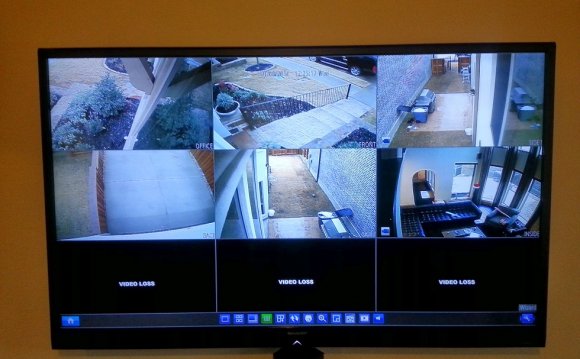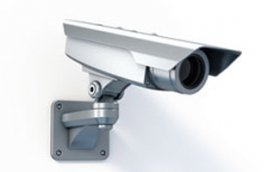 What happens when someone is sneaking around your backyard? An outdoor security camera can help not only deter burglars, but it can help you capture them in the act, providing potential evidence for use later in court. Not only can you monitor your house from the inside and find out what's going on in your front and back yard without having to open the door, but the camera itself can control access to your home when it's connected to the locking and unlocking mechanism of your doors. Many times such complex use of an outdoor camera is for high security locations such as jewelry stores; however, an increasing number of homes also use this technology to protect their family and belongings.
Outdoor Security Cameras 101 Table of Contents
Read the article from top to bottom or use page navigation menu below to jump to a section of interest:
What to Look For In An Outdoor Security Camera
First you should assess the type of property you are looking to protect. For example, are you looking to secure a small home or a large business? And what kinds of features are essential to you in a camera? Are you looking for a camera that can zoom, pan and tilt, capture video based on motion, or simply capture the image of a potential intruder? We'll show you some of the more common features outdoor security cameras come with, and whether these features are worth the added cost.
Weather Resistance
The most important aspect of a camera or any piece of security system that is going to be placed permanently outdoors is that it should be weather resistant. The degree of weather resistance may differ from camera to camera, but it is imperative that the camera you purchase is able to withstand mild winds, rain, and snow. Often these types of cameras feature a hood that protrudes over the lens of the camera to make sure that the lens is not obstructed by precipitation. One thing that this type of hood cannot prevent is the formation of icicles. Then again, during extreme conditions it's less likely that someone will approach your home.
Certification
Any security camera that is to be utilized outside the home should always be a certified camera. Certification ensures that the camera that you purchase is constructed with outdoor usage in mind and these types of cameras also generally come with some type of warranty that covers the cameras functionality for a predetermined period of time.
A Power Supply
The fact that a security camera needs a power supply should be common sense; however, if you attempt to purchase a second hand camera you should be aware that not all second hand items will include all items such as power supplies. Power supplies may come in the form of batteries or a system that needs to be plugged in to an outlet. Whichever of these options you choose for your outdoor camera, you will want to keep in mind the layout of your building and the accessibility to a power supply if you choose a system that requires an outlet. You will most likely need to drill and run wires. And if you choose battery-powered, do not forget to test the battery regularly.
The Three Basic Types of Outdoor Security Cameras
When it comes to choosing a camera to secure the outside perimeter of your home or business there are three basic options that you will have to choose from: a wireless camera, a wired camera, and a dummy camera.
Wireless Cameras
Wireless cameras are the newer models of the three available options. They are also particularly versatile in terms of where they can be placed outside the home. Since the wireless outdoor camera is not limited by the placement of wires and access to power sources they are easy to install for even the amateur home improver. Wireless cameras are also more covert since they cannot be traced by wires that protrude from the system. This lack of wires also means that the cameras can easily be relocated if they are not capturing the appropriate area of the home.
Wired Cameras
Wired security cameras must be installed in a place where the necessary wires can meet with the necessary outlets, unfortunately the presence of these wires often tips off potential thieves as to the location of the camera. In a home situation a thief knowing the exact location of your security camera is not as much of a problem as it is in other more high security settings where thieves can cut the wires to the system to avoid being detected. Wired cameras are, by virtue of their name, something of a permanent feature and once they are set up they are particularly difficult to move. Whereas wireless cameras are easier to install, the wired cameras are not as easy to install and often require professional assistance for the installation process. The pro is that these cameras tend to be more stable and reliable as they operate on an uninterrupted power supply.
Dummy Cameras
Dummy cameras are not as common as they once were when they first came out, at that time the technology behind security cameras was still rather expensive. Placing a dummy camera or '€œfake'€ camera outside a location would save the expense of placing a real camera outside, but still serve to scare away potential thieves. Dummy cameras are made to imitate genuine cameras and while many do a good job of doing this, none of them offer the same type of protection that comes from a genuine camera. On some occasions a dummy camera may serve to deter a thief; however, if the presence of the camera itself does not deter the thief then there is going to be no evidence recorded by the camera to prosecute the offender.
Outdoor Security Camera Features
When choosing the right outdoor security camera for you there is a variety of different options that you can choose from regardless of whether you choose a wired or a wireless system. Some of these features include: color vs. black and white, infrared illumination with a passive infrared detector, wide angle lenses, a variety of broadcasting abilities, speaker and microphone systems, thermostatic controls, and pan and zoom functions.
Source: www.asecurelife.com
RELATED VIDEO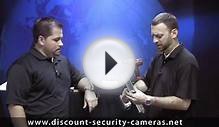 Security Camera Ceiling Mount Installation - Part 2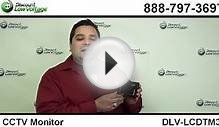 3.5 inch Color CCTV Security Camera Installation monitor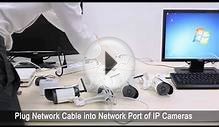 Security Camera Installation Tutorial - Zmodo NVR HD ...
Share this Post