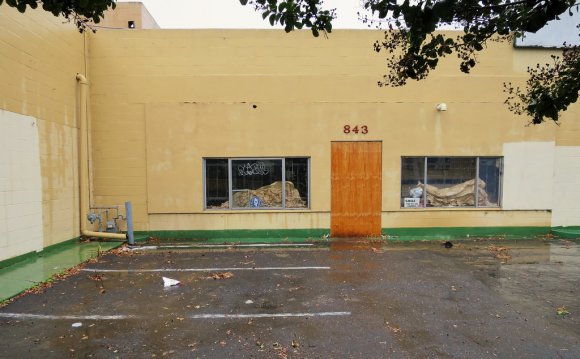 LAS VEGAS, Jan. 06, 2016 (GLOBE NEWSWIRE) - The ADT Corporation (ADT), a leading provider of security and automation solutions for homes and businesses, today demonstrated the capabilities of the new LG Smart Security, introduced at CES 2016 by global consumer electronics leader LG Electronics. This all-in-one security, Full HD video and home automation device is geared toward consumers looking for affordable security for their home supported by the largest home security company in North America, ADT – all with the convenience of simple set up and a no-term contract. LG Smart Security will be available in the U.S. market this spring at select retailers.
LG Smart Security combines secure video storage and home automation technology with ADT Canopy's 24/7 ADT professional monitoring. ADT Canopy is a new Security-as-a-Service offering, that enables a wide range of product lines including cameras, wearable devices, life safety products, connected hubs, cloud platforms and smart home devices to be secured by ADT's best-in-class professional monitoring service. Customers can subscribe to ADT Canopy for LG Smart Security on a month-to-month basis, with a no-long term contract.
"The launch of LG Smart Security is really the result of taking the experience and knowledge of LG as a world-class leader in the consumer electronics space, and pairing that with ADT as the leader in home security and automation, to create a truly unique product, " said Naren Gursahaney, CEO of ADT. "LG aligns with our long-term vision as ADT continues to innovate the smart security space and bring professionally monitored security to the IoT category. As the first product supported by ADT Canopy, we believe that LG Smart Security showcases the new category of professional security that we are pioneering."
LG's compact plug-and-play device offers users the flexibility to monitor home conditions remotely and add ADT Canopy security monitoring for additional protection and peace of mind. Building on ADT and LG's advancements in the Internet of Things (IoT) space, the device can also serve as a smart home central hub, enabling users to connect seamlessly to peripheral devices and control them through one centralized mobile app.
"LG's strength in innovative technology, paired with ADT's leadership in the home security space, now offers consumers a truly unique all-in-one solution, " said David VanderWaal, Vice President of Marketing, LG Electronics USA. "LG Smart Security, Secured by ADT Canopy, further expands the LG connected home product portfolio and will serve the growing segment of consumers demanding best-in-class professional security monitoring, coupled with a stylish product design and no installation necessary."
The LG Smart Security solution has camera quality that can capture the details of an intruder, and has one of the widest field of view in the home security market. The 5-megapixel image sensor allows the user to see sharp, Full HD video and comes with digital zooming capabilities. At 152 degrees, the camera can capture virtually the whole room, without any warped, fisheye distortion. Its lens cover is made with strong polycarbonate that allows it to withstand scratches. It also has a built-in siren that activates if an intrusion occurs. Although discreet in design, the LG Smart Security makes its presence known when alerts occur: at its peak, it can get as loud as 100 decibels.
The LG Smart Security camera is designed to be aware of the natural movements that occur within a home in order to minimize any unnecessary notifications. The device alerts users by notification and email with Smart Detection Alerts.
The advanced software supports leading smart home wireless formats including Wi-Fi, BLE, Z-wave and Zigbee. And the mobile app lets users watch secure live streaming video or optional DVR-style video storage, so they know what's going on at home anytime, anywhere.
Those attending CES 2016 will be among the first to experience a demonstration of the new LG Smart Security at ADT's booth (No. 71825) starting Wednesday, January 6 through Saturday, January 9 during show hours.
About ADT
The ADT Corporation (ADT) is a leading provider of security and automation solutions for homes and businesses in the United States and Canada. ADT's broad and pioneering set of products and services, including ADT Pulse® interactive home and business solutions, and health services, meet a range of customer needs for today's active and increasingly mobile lifestyles. Headquartered in Boca Raton, Florida, ADT helps provide peace of mind to nearly seven million customers, and it employs approximately 17, 100 people at 200 locations. More information is available at www.adt.com.
Source: finance.yahoo.com
RELATED VIDEO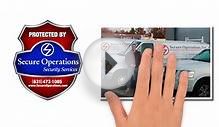 www.SecureOperations.com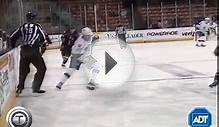 ADT - Secure the Win Plays of the Month (October-November)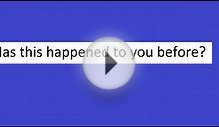 ADT Absolute Security Commercial Made by My Son, How to ...
Share this Post