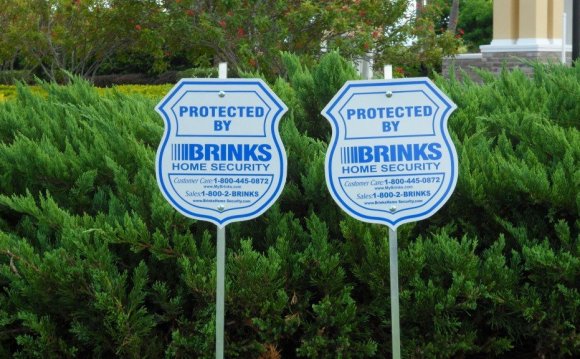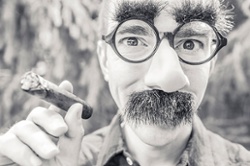 Having a Brinks Home Security System will keep money in your pocket when you reactivate your existing security system. Brink's Home Security, called Broadview Security from 2009 to 2010, installed high quality hardwired alarm systems. With Brink's out of the alarm business, many companies will suggest that you abandon your existing equipment and replace it with wireless. However, the benefits of a wireless security system vs a hardwired security systems don't begin to tip the scales. So if a young well-meaning gentleman strolls into your home and tries to convince you to trash your old hardwired system and "get modern, " toss him out on his hind side! Or you can politely ask him to leave and read this article to make an informed decision.
Turn On Your Existing Brinks Home Security System
Brinks Home Security and later Broadview installed a lot of hard wired security systems because they believed them to be the best security option at the time. Additional options included monitored fire medical alarm and carbon monoxide protection, home security glass break sensors and similar devices. If you purchased a home that came with a Brinks or Broadview home security system you should have a professional security consultant come out to evaluate your options.
You paid for your existing system when you purchased your home. Be savvy in selecting who will activate your Brink's Home Security or Broadview Security equipment and make sure you understand what equipment from your Brinks security system can be utilized before replacing all of the existing equioment. Upgrading your current system verses replacing can save you a lot of money and you will still have the ability to add all the current technology available today. This video demonstrates some of the features available with an upgraded panel, yet taking adbantage of the equipment you already have.
Home security companies need to offer you a few things to be the right company to activate your existing Brinks Home Security System:
A FREE Home Security Review is obviously needed if you have equipment in your home that you are not familiar with, this should be available. Schedule a home security evaluation with one of our Security Consultants.

They need to recognize and be familiar with your equipment before you trust them to make a logical recommendation on upgrading or replacing your existing Brinks security system.
They should take advantage of your existing devices when building your new security solution.
Make sure their technicians can install hard wired or wireless security systems. Also find out if they are familiar with installing equipment from different security manufacturers. Most of the systems Brinks installed were manufactured by Honeywell (Ademco).
Now no one will be intimately familiar with every panel ever made. However, Brink's primarily used Honeywell, one of the top 3 manufacturers of alarm equipment. Non-familiarity with Honeywell would be a huge red flag. Next, if all of your home security door and window sensors are already installed, then there is considerablely less equipment you might need to purchase and that stretches the budget you have. The typical wireless package that comes free gives you between 3-6 door/window wireless sensors and one home security motion detector. So always see want existing security equipment you have can be used.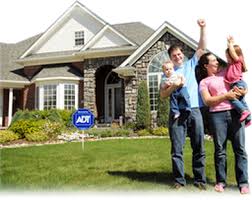 Do the math on your home, but let's say that you have 3 doors, 11 windows and would like to have an additional motion detector plus ADT Pulse Home Automation with energy management you always hear about. After a free wireless starter system, you are purchasing 8-11 more window contacts and a motion detector before looking at any home automation upgrades. You can surely see why you need a company that knows what to do with your exisiting hardwired system! The problem is that many companies don't completely understand how the systems can be utilized, so they want to give you a new system that doesn't cover as much but seems ("seems" being the operative word) to have much greater capabilities. That is clearly not the best use of your existing Brinks home security equipment.
Why Do Some Security Companies Not Want to Use Your Existing Brinks Equipment?
In two words; it's easier! Hardwired security system installations are not as common as wireless security systems today. Wireless home security systems are what most homes without an existing system will need, they are quick to install and don't require labor intensive running of wires. But if you have security wires already installed throughout your home then often upgrading your existing hardwired security system is your best option.
Many security companies do not have technicians experienced in installing hard wired security systems and that is why they tell you wireless is better. Even for a technician with many years of installing monitored security systems, installing a hard wired security system takes twice as long. Almost all wireless security system installation take well under two hours while hard wired security system installations often take four plus hours to install.
Then there is the security company business owner's perspective of why to specialize in wireless alarm systems. Since hardwired systems are labor intensive, if you skip them all together, there is a smaller training investment and less need for trouble shooting ability. Security companies can hire less experienced technicians and can earn higher profits because jobs take less time to install.
Then there is the industries like like cable and satellite TV. Many of these providers are looking to home security revenues to add extra profits to their core business. They can quickly train existing cable technicians to install only wireless security systems. They often install a wireless security system in a home that has an existing hard wired security worth thousands of dollars. What a waste! Do not be convinced that wireless is the only way to go when you have an existing security system in your home... don't you dare fall for it!
With all that said, the pro's list for a hardwired system is still longer. Your hard-wired system utilizes copper wire. Copper wire can last a hundred years and remain reliable and stable. When's the last time you heard someone say that their land line wiring stopped working? Your hardwired device also requires no batteries, the system is powered by a power transformer that is plugged into an electrical outlet. There is a system back-up battery in case of a power outage that recharges itself when power comes back. Did I mention that hardwired systems also are the most aesthetically pleasing systems. Existing door and window contacts are drilled through your door jam and window siding, they are virtually invisible. The biggest benefit is that you already have it.
See also:
Source: www.californiasecuritypro.com
RELATED VIDEO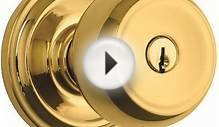 Brinks Home Security Stafford Polished Brass Keyed Entry ...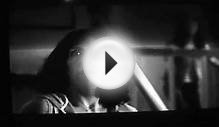 Americas 2008 Brinks Home Security System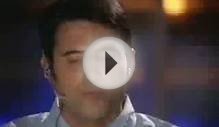 Brinks Home Security
Share this Post