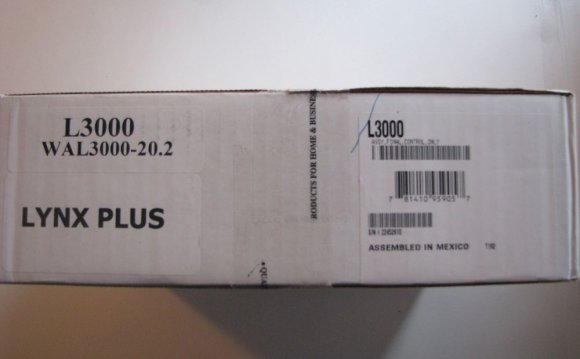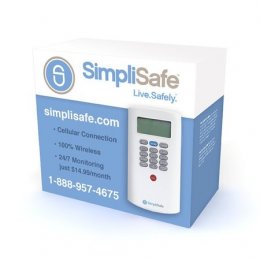 Owners love how easy it is to customize the Simplisafe2 to their specific needs.
Fortress Security Store (TM) S02-A Wireless Home Security Alarm System DIY Kit with Auto Dial
The Fortress Security Store S02-A Wireless Home Security Alarm System may be called a "starter kit" by the manufacturer, but that doesn't mean it's poorly equipped. The S02-A includes a total of seven sensors: two that can detect motion and five that can be fitted to doors and/or windows. These two types of sensors, in combination, ought to provide adequate coverage for small to medium-sized homes. We appreciate the fact that you could theoretically have your magnetic door and window sensors on and your motion sensors off at the same time. The system is deactivated by either entering a code into the control panel keypad or by using one of two key fobs when you enter your home.
Simplisafe2 Wireless Home Security System 8-piece Plus Package
The Simplisafe2 Wireless Home Security System includes units that are similar to the Fortress S02-A. The system includes one motion sensor, four door/window sensors, and one remote sensor for arming and disarming. The manufacturer points out that the system is customizable and that additional sensors can be added at any time. Additional options include sensors for carbon monoxide, freezing pipes, and water leaks.
Fortress Security Store (TM) GSM-B Wireless Cellular GSM Home Security Alarm System Auto Dial System : DIY Kit
Not to be confused with the Fortress 502-A, the Fortress GSM-B provides you with three infrared motion detectors, ten window/door contacts, and three remotes. You should be able to comfortably equip a substantial home using this system. We like the fact that you can give several family members a way to enable and disable the Fortress GSM-B system. This is a particularly useful feature for large, busy families.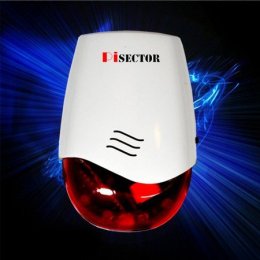 Oplink Connected OPG2201 TripleShield Home Security System (White)
The Oplink Connected OPG2201 TripleShield Home Security System offers only one motion sensor and two window/door units. It also features two wireless IP cameras and a free smartphone app - a bit of an unusual feature - so you can see what's going on in your house from anywhere via the Internet. This includes night vision! Like the Simplisafe2, the Oplink is an expandable system, so you can add more sensors or cameras if you so desire. The OPU (Oplink Processing Unit) simply updates itself to accommodate the extras.
PiSECTOR 3G/4G Cellular & Landline All in one Wireless Security Alarm System DIY kit with Dual Network for Simultaneous Double Protection GS08-M20
You get plenty of control options with the PiSECTOR 3G/4G Wireless Security Alarm System. In addition to the main panel, there's a wireless version that you could mount somewhere else, such as the garage or a rear door. Three multifunctional remotes and two RFID door access tags (just hold them near the unit to activate/deactivate) are also included. The PiSECTOR provides an ample number of sensors, too, with three for motion detection and nine for doors/windows.
Intruders cannot defeat the Simplisafe2's wireless, U.L.-certified monitoring.
All of our top five home security systems provide warning stickers for windows and doors, and these really should be used. Many burglaries are committed by opportunists, but the visual deterrent of a warning sticker will stop some criminals from even attempting to get in. All of our finalists also feature some form of panic alarm, should you be unfortunate enough to encounter an intruder while you're at home.
Continuing the theme of good equipment in a modest package, the Fortress S02-A offers an external alarm that produces 110 decibels (described by one owner as "ear-splitting") so that all your neighbors will be alerted if someone attempts to break in. There is also an automatic dial-out system that can call up to six numbers if a breach is sensed. The alarm control unit can play a recorded message or custom sound if something sets it off, and you can even phone in and eavesdrop on what's happening. This system normally relies on a functioning land line, but some enterprising owners have managed to set up their S02-A alarm system using VOIP.
Source: bestreviews.com
RELATED VIDEO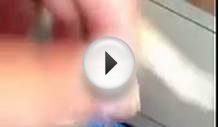 Wireless Home Security System (bought from eBay) review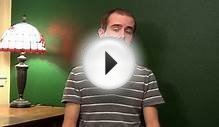 Best Wireless Home Security System: FrontPoint Security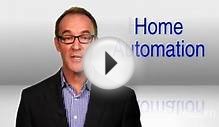 Simplisafe2 Wireless Home Security System Review
Share this Post