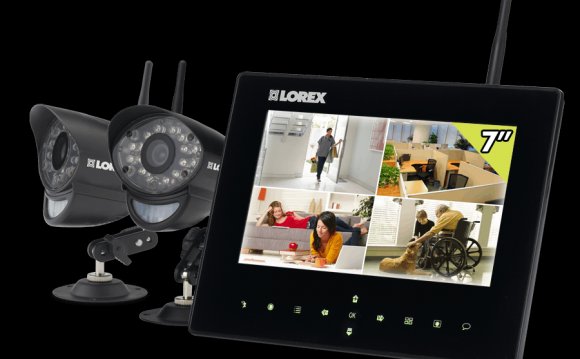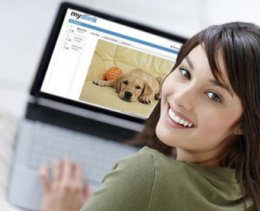 It's easy to understand why many of the stores where we shop use video surveillance to monitor their stores, their employees, and to cut down on shoplifting. But how many of us have considered installing video surveillance in our own
homes? For that matter, why would you even consider video security? Consider these situations:
You are a working mother and would like to see your baby's smiling face from time to time during the day.
You are a travelling professional and you worry about your unattended home being burglarized. You'd like real-time alerts if anyone enters your home.
You entrust your pets to the care of a pet sitter. Real-time email alerts would give you the comfort of knowing that your pets are being taken care of in your absence.
You want to make sure that your kids have arrived home safely from school, and that they are doing their homework until you get home. An email alert from a camera monitoring your home's front door lets you know that they have arrived.
You are a baby boomer who worries about aging parents, and though you can't visit daily, you'd like to check in periodically to see how they are doing.
If you have investigated home security systems you've probably found that they can be quite expensive to install, and if it's monitored by a security company, there's an ongoing monthly fee. However, if you already have a home network, you can set up a simple network camera that will provide you with anytime, anywhere video and audio monitoring starting at less than $100.
What do you need for a home monitoring system?
First, you need a wireless home network.
Internet: a typical home network consists of a broadband Internet connection from either your phone company or your cable company.
Modem: a modem translates the Internet signal from your service provider's network to an Ethernet port used by your wireless router. The modem is typically provided by your service provider.
a router shares the Internet connection from your modem with all of the devices on your network.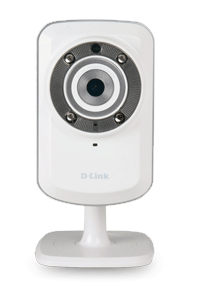 If you already have a home network, chances are you already have all of these items. All you really need to set up a home monitoring system is one or more network cameras and something from which to view the feed – a computer, iPhone or Android device.
What is a Network Camera?
A network camera is a stand-alone self-contained digital video camera that connects to your home network using either a wired Ethernet connection or a wireless Wi-Fi connection. Network cameras have built-in web servers that allow you to both monitor and configure your cameras using a standard web browser such as Internet Explorer or Mozilla Firefox.
Are network cameras difficult to set up and configure?
No. D-Link offers a complete line of consumer network cameras that are designed for easy configuration. A setup wizard walks you through connecting the camera to your network and configuring it in just a few steps. You just create a mydlink™ account at sign on, and your cameras appear in your web browser. With an Internet connection, you can then remotely monitor your cameras. Anytime. Anywhere. Best of all, D-Link provides a free "myDlink Lite" app for iPhones and Android-based devices. With a smart phone, you can hold your home security in the palm of your hand. For more sophisticated monitoring capabilities, such as email alerts when motion is detected or recording network camera activity, D-Link includes D-ViewCam, a program capable of monitoring up to 32 cameras.
How can I achieve the best results with a network camera?
If you plan to use a Wi-Fi connection to connect your cameras, make sure that your router supports Wireless N. Wireless N routers offer superior speed and coverage in your home as compared to older Wireless G networks.
It's also important to choose the right camera for each monitoring application:
For normal lighting: the DCS-930L Wireless N Network Camera would be an excellent, cost-effective choice. Typical monitoring could include pet monitoring and monitoring children after they arrive home from school.
For day/night monitoring: when there is little light available, choose the DCS-932L Wireless-N Day/Night Home Network Camera. The DCS-932L includes four Infrared LEDs that provide "night vision" up to 15 feet. With the built-in night vision, the DCS-932L is ideal for monitoring a baby nursery day or night. It could also be used to monitor front or back doors 24 hours a day.
Source: blog.dlink.com
RELATED VIDEO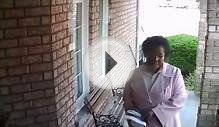 Security Camera Front Door - Soliciting OCT13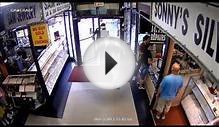 HD SDI CCTV 1080P Security Camera Front Door Entrance Demo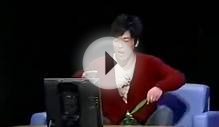 Jinnai Tomonori-Front Door Security Camera
Share this Post