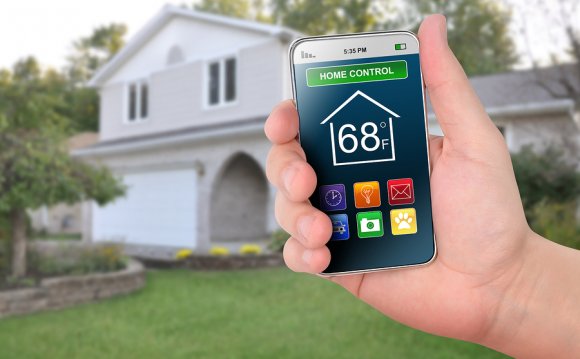 Company: Brink's Home Security Holdings, Inc.
Company Description: Brink's Home Security Holdings, Inc. (NYSE: CFL), is one of the premier providers of security system monitoring services for residential and commercial properties in North America. Brink's Home Security operates in more than 250 metropolitan areas and services approximately 1.3 million customers across the Unites States and Canada.
Nomination Category: Customer Service Team Categories
Nomination Sub Category: Customer Service Contact Center of the Year (Over 100 Seats)
Nomination Title: Brink's Home Security Holdings Inc.
1. Tell the story about what this nominated team achieved since the beginning of July last year (up to 500 words). Focus on specific accomplishments, and relate these accomplishments to past performance or industry norms. Be sure to mention obstacles overcome, innovations or discoveries made, and outcomes:
Brink's Home Security Holdings Inc. (BHS, NYSE.CFL) provides residential and
commercial security system monitoring services to approximately 1.3M customers,
including over 23, 000 20+ year customers, in the United States and Canada. At
the heart of BHS's operation is its Monitoring Department. Over 200 dedicated
employees between two duplicative and redundant central stations provide
continuous alarm system monitoring in a 24/7 environment.
The Monitoring Department is uniquely responsible for handling 10M+ calls to and
from subscribers and emergency agencies per year. Each signal must be evaluated
and then handled according to established department, agency ordinances; and
company procedures. Our operators routinely handle incoming alarms within the
first 30 seconds of the alarm signal being received, which is well within the
standards set by the Underwriters Laboratories. Fast response time must be met
since there is the real possibility that a customer's life or property is
depending on our operators' quick response and accuracy handling the situation.
In late 2008, the fundamental platform to provide this level of service to our
customers was upgraded to a state-of-the-art software package. This upgrade,
which allows BHS to provide additional servicing options to its customers, was
completely transparent to our customers. This was achieved through careful
coordination, planning, and testing by system testers, Information Technology,
training and development, management, analysis and planning, and project managers.
Partnering with emergency agencies, BHS Monitoring Department employees also
provided outstanding service during the peak of disaster. During Hurricanes
Gustav and Ike, the Monitoring Department handled higher alarm volumes than
normal levels, while continuing to meet UL requirements without exception.
Operators volunteered to work overtime, including some operators volunteering to
bypass days off to ensure our customers received the same high level of service
they have come to expect from BHS. This level of service and dedication by our
employees is what allows us to provide our customers with an outstanding
experience on a typical day, or any number of days during the year when
circumstances beyond our control could cause an interruption to service.
BHS's Monitoring Department was awarded the 2008 First Line of Defense Award by
the National Burglar and Fire Alarm Association for having quickly reacted in an
emergency situation. The incident involved Julie Bender of Orlando, Florida, who
credits BHS for saving her life. This situation involved an armed home invasion
by a former boyfriend, who took Ms. Bender hostage. Monitoring Operator Dianne
Robinson's quick response and professionalism provided the responding police
department enough information to save her life. BHS provided Ms. Robinson the
opportunity to attend the awards ceremony, where she was able to meet Ms.
Bender. As a result of her hard work and dedication, Ms. Robinson was honored
with BHS's highest internal honors, the Life Saver Award and induction into the
BHS Ring of Honor, which highlights the professionalism and calm demeanor of our
Monitoring Operators when they face an emergency situation.
Brink's Home Security Holding's Monitoring Department is an example to the
entire company and it's Mission Statement: Creating Customers for Life.
2. List hyperlinks to any online news stories, press releases, or other documents that support the claims made in the section above. IMPORTANT: Begin each link with and enclose each link in square brackets; for example, [
3. Provide a brief (up to 100 words) biography about the leader(s) of the nominated team:
Beth Spott, Senior Manager, has been a Brink's Home Security employee for almost
10 years, starting out as a frontline Monitoring Operator in early 1999. Beth
has held numerous positions within the Monitoring Department including Trainer,
Supervisor, Manager, and most recently Senior Manager. In 2005, Beth undertook
the task of opening and staffing the Monitoring Department at Brink's Home
Security's new contact center in Knoxville, Tennessee. Beth will complete a
Source: stevieawards.com
RELATED VIDEO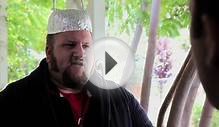 Spec Commercial - Brinks Home Security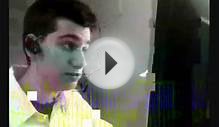 Brinks Home Security Commercial FAIL!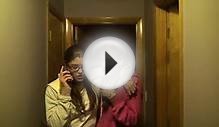 Brinks Home Security (Wrong Door) Commercial
Share this Post