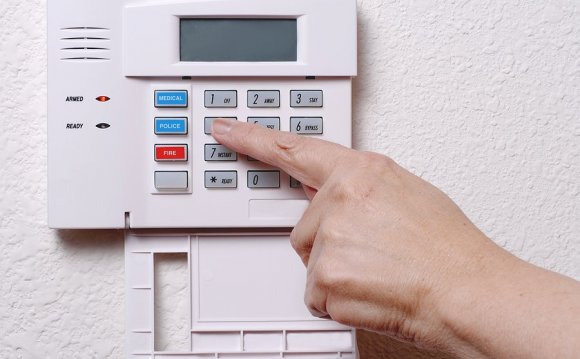 We've been in the alarm industry for over 30 years. We have served as installers, salesman, licensed alarm company owners, monitoring station designers and marketing directors with one of the nation's top producing security dealers. We work as consumer advocates, teaching families how to buy alarm systems properly. As a direct result of properly training consumers, we are often called upon to consult alarm dealerships on how to market to the educated consumers that today's alarm dealer is finding. We are committed to being unbiased when it comes to educating consumers on Seattle home security. We are the authors of "How to Buy an Alarm System" a book that sells worldwide in pursuit of raising the bar in our field.
In an effort to be the stand out security alarm dealer in Western Washington, Absolute Security Alarms works only with proven best available technologies. Our controls bring security, home automation, remote surveillance and energy conservation systems together in one seamless platform. Our consultants are paid to educate and serve without pressure or agenda. It's our pleasure to treat you the way we want to be treated ourselves and to provide customer service that is without compare. Graphic touch screens, cell based radio communicators, 2 way voice, remote control, smart phone apps and a complete suite of interactive services are all standard equipment on every Absolute Security Alarm.
The Experts Know!
Our firm The Experts Know! was established to provide efficient, expert consultation and consumer advocacy to people all over the world that were interested in learning about procuring electronic security systems. Over our many years of properly educating consumers, we were contacted by many professional alarm companies, asking us how to market to this new influx of highly educated consumers, we were responsible for creating. They hired us to come teach them marketing concepts that helped them stand apart from those that were doing it wrong and were benefiting from taking advantage of unknowing consumers.
We have helped thousands of people (without charge) through the years and have been extremely satisfied with the successful alarm dealer consultancy we have built as a byproduct of that service. In addition, we opened a Yacht Security firm called Marine Guard Yacht Security that specializes in the electronic security, surveillance, tracking and supervisory systems designed just for the marine environment.
Now it gives us much joy to make ourselves available through Absolute Security Alarms LLC to the Seattle and environs market as their best choice for residential and light commercial security systems. Our primary services include marketing, consultation, installation, service and monitoring of the finest security systems available. Born of the nation's premier consumer advocacy for electronic security systems, we will always put the integrity of the industry highest on our provided services list.
Marine Guard Yacht Security
When we started Marine Guard Yacht Security we put our 25 years of electronic security industry knowledge to the task of locating the finest available security platforms, for the marine environment.
We were taken aback to see how many companies were marketing modified residential security systems as marine alarms. Diligent research narrowed the field to only a few worthy manufacturers and our concerns as a division of a working industry based consumer advocacy quickly narrowed the field even more. There is nothing in our educated opinion that can live up to the Sure Action Marine Guard product for vessel security. The Marine Guard product line was developed from the ground up, just for the marine environment.
As boat theft increased worldwide, reliable security devices, that could withstand the harsh marine environment and not be falsely activated by a boat's movement on the water or against a dock, were not available on the market. The manufacturers recognized that the Pulsar (Sure Action's Invention) could be adapted to withstand marine conditions and were ideal for the boating application.
Marine Guard just introduced its 5th generation of Marine Guard security products. All Marine Guard control panels are in NMEA III enclosures, coated with a weather protector and all Deck Sensors (marine version of the Pulsor) are sealed and use marine-grade wire.
In a world where products are designed to have a short shelf-life, Marine Guard products continue to be designed with longevity in mind. Our Marine Guard products are epoxy sealed or coated with a weather-proofing sealant to protect components from sunlight, wind, rain, saltwater and more.
Marine Guard Yacht Security is a proud member of the Marine Guard Network and your source for these high quality systems.
We are always available to help you design the right systems to meet your vessel's security and supervisory condition needs. Marine Guard Security is committed to creating a customer service experience that is above and beyond at all times.
Source: absolutesecurityalarms.com
RELATED VIDEO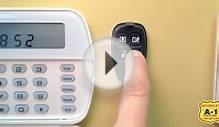 A-1 Security Alarms, Inc. DSC How to use 4 Button Keyfob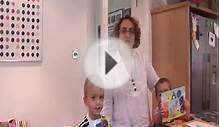 Home security video about burglar alarms, fire alarms and ...
Share this Post