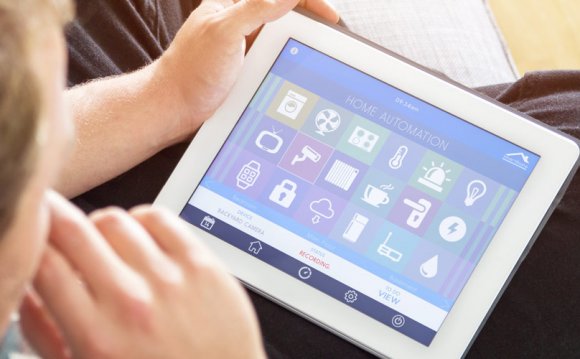 Installing your own alarm system? After investing in the equipment and spending hours installing and programming it, why settle for a system that only sounds the siren and upsets your neighbors? For only $8.95 a month, you can have your self-installed system monitored 24/7 by a professional central station that can dispatch the police, fire department, or medical aid when there's an emergency at your home. Yet unlike other, more expensive monitoring services, this security monitoring requires no multi-year contracts, no credit reports, and no hassles.
Why Choose Alarm Relay?
Save up to 20% on Homeowner's Insurance Costs
All the big insurance companies offer discounts to policyholders who have a monitored alarm installed. These savings could easily cover the monitoring price with Alarm Relay.
Free Residential Fire Protection
Add fire protection to your monitored system for no additional charge. Nearly all the security systems we offer have provisions for monitoring smoke and heat detectors. These systems will notify the central station before your neighbors notice a problem, even if the alarm is disarmed.
1/3 the Price of Other Monitoring Services
By teaming with Alarm Relay, a nationwide provider of professional alarm monitoring services, Smarthome can offer customers professional alarm monitoring for about a third of what it would cost through other providers. Alarm Relay, which has been monitoring alarms for decades, operates a state-of-the-art facility in San Diego, California, that serves alarm customers across the country. Alarm Relay's central station is also UL-Listed, which means it has passed a series of inspections by the nation's foremost rating agency, Underwriters Laboratories.
UL-Listed Central Station
Alarm Relay is UL listed for both alarm monitoring service and Burglar and Fire system installation. They take pride in not only offering security system monitoring at an amazing value, but also in having their operations tested and inspected biannually by UL Inspectors to ensure safety measures.
Works With Older and "Inherited" Systems
Do your home have a pre-installed system when you moved in? Whether it was professionally installed or not, we can work with you to unlock the system so it can be re-programmed to call into the Alarm Relay central station.

For users who are currently monitored, the alarm company may own the security system. At the end of the contract, they might send a technician to uninstall the equipment (controller, keypads, and sensors). Other times, they simply abandon the equipment installed on your property. Check your monitoring contract for ownership specifics.
Why Only $8.95?
Unlike other, more expensive security monitoring services, Alarm Relay monitoring is geared for do-it-yourselfers who are adept at maintaining the hardware of the system: If a battery in the panel or wireless sensor goes bad, you'll be able to fix it yourself. Trucks and technicians only add to the cost of monthly monitoring, which is why you can sign up for such a low price. When you sign up for alarm monitoring, a trained technician will phone you and you'll punch in the same codes an alarm installer would to get your system hooked up to the central station.
Customers are billed a year at a time, eliminating the time-consuming automatic debit payment structure. No credit reports are required, and apart from a one-time $35 programming fee, there are no hidden costs.
Price Structure
Annual in Advance Alarm Monitoring Service : $8.95 per month
Alarm Monitoring: $107.40 per year
Setup (One Time): $35.00
Total upfront costs: $142.40
Compare Monitoring Systems
Company
Contract
Credit Report
Cancel Fee
UL Listed Station
Compatibility
Monthly Fee
Alarm Relay
1 Year
None
Yes
DSC, Visonic, Caddx, HAI, Napco " more
$8.95**
ADT
3 Year
up to $450
Proprietary
$33.99
Broadview
up to $979*
$28.99
Protection One
up to $1153*
Installs Ademco Monitors many other systems
$25.95 - $29.95
* The Cancellation fee is the unused portion months left in the contract (35 months times highest rate)
** Monthly fee is billed once a year at $107.40
The Ultimate in Home Safety
Possibly the most important part of any home security system is professional 24-hour security monitoring for rapid emergency response. Don't rely upon neighbors to call police. Only professional security monitoring can guarantee that fire and paramedics will be alerted when an alarm is triggered. And alarm monitoring doesn't have to break your budget.
Works With Systems You Install Yourself
For years, we looked for a company that would work with the thousands of alarm systems Smarthome sells. While all the monitoring stations we contacted were willing to work with professional installers, none wanted to deal directly with do-it-yourself systems. Plus, they insisted on gouging you by charging upwards of $25 per month while this alarm monitoring service is only $8.95/month.
$8.95 a Month for Business and Commercial Users Too
If you own a small business and need your store, warehouse, or office monitored, we'll do the job for that same $8.95 rate. Note: Fire protection isn't available for commercial users due to the complexity of most dedicated fire alarm systems.
You Keep Control of Your Panel and Installer Codes
One of the secrets in the alarm industry is that most services keep the installer and service codes to your system, keeping you dependent on their services. But for self-installed systems, you're the owner of the hardware, so you'll have the installer codes if you need to expand or service your system.
What is alarm monitoring?
Upon receiving a signal from your home or business, the dispatchers will immediately call your home or cell phone to verify whether you set your alarm off accidentally. Whoever answers the phone is required to give a secret password that is stored securely in our records. If we do not receive an answer or if an answering machine picks up, we will immediately dispatch your nearest local authorities and/or contact your approved call list. If a panic button is triggered or if a smoke detector signal is received, we will immediately dispatch and then immediately notify you. In any event, it is your nearest local authorities (Police, Fire, and Paramedic) that respond.
How does it work?
Your security system is designed to plug into a device called an RJ31X jack installed at your premises on one of your regular telephone lines. When activated, a relay in your security system "seizes" your phone line and gives the security system priority use of this line, allowing the security system to report its signals to the central monitoring station using a toll-free number. Don't have a landline? No problem. Most security panels offer a GSM cellular option (SecureLinc for example). These panels are compatible with this monitoring service.
Source: www.smarthome.com
RELATED VIDEO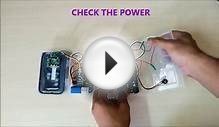 ARDUINO WIRELESS HOME SECURITY SYSTEM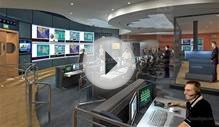 Monitored Wireless Home Security by George!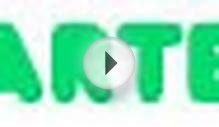 Wireless Security Anywhere: The Blink HD Home Monitoring ...
Share this Post